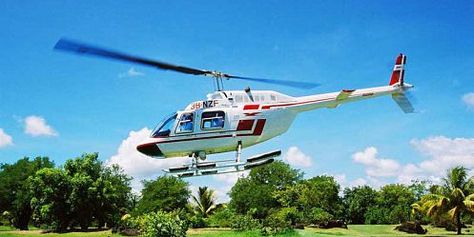 Jamaica's #1 helicopter tour and charter service offers flights from Montego Bay International Airport (MBJ) & Kingston Airport (KIN). We provide flights to Sandals South Coast, Ocho Rios, Boscobel, Negril, Kingston, Port Antonio, and The Caves Negril.
VIP clients arriving on private and corporate aircraft , now enjoys the benfits of booking a helicopter flight anytime of the day. Book spectacular scenic flights, tours, day trips, private charters, and helicopter resort transfers any time of the day. The best way to see Jamaica is by helicopter.
We understand how precious your time is and that you want to get to where you need to be as soon as possible. Minimize your travelling time and maximize your time on the island with a helicopter flight.
Don't lose any more time during your trips! Jamaica Transfers Onlines offers helicopter flights to any destinations according to your neeeds in Jamaica. Our customer service agents are available 24/7 to answer all your queries and complete your reservation.